My Shopify and WooCommerce is TOO SLOW
Try this, put your website into Google's PageSpeed Insights scanner for free.
I'll bet you see a lot of red.
This is because theme developers and designers prioritize desktop design, not mobile.
This is why we've been so busy building mobile pages from scratch.
Amazon says that one second of load lag time would cost them $1.6 billion in sales each year.
This is why you need Mobile eCommerce.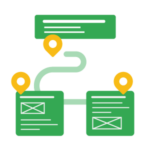 My Store is Too Big To Navigate on Mobile
You have more than 5 categories and 500+ products.
When scrolling through your store menu on a mobile, it feels like you can scroll forever.
When trying the search bar, you may find you're better off just searching on Google, where customers might also see your competition!
This was the problem all our clients have as they have upwards of 5000+ skus.
This is why you REALLY need Mobile eCommerce.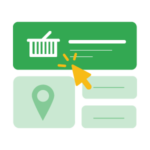 My Conversions Are Dropping
Google knows how many seconds a user spends on your website, and a lot more.
Your users are jumping from their mobile apps and social media into your website, and it's a mess.
Your original Shopify or WooCommerce theme had "responsive design", but all it was doing is stretching big boxes into little boxes.
But your users still have to load those massive pictures and big boxes on their mobile.  This kills your conversions and ad quality.
Mobile eCommerce is simply all about making your desktop website feel NOT like a desktop website.
What Does This Product Do?
This product is a stack of technology and time-tested code that fixes baseline issues with most Shopify and WooCommerce stores.
As every website is different, we also audit your existing mobile eCommerce UX and UI and propose fixes.
Our Mobile eCommerce product looks like this on the backend: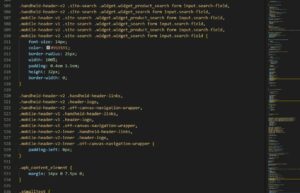 What's the End Result?
Your mobile eCommerce website will only take 4-5 taps for users to add a product to cart
There will be no need to scroll more than 1 stroke of the thumb to find your top sellers
Your optimized website will take less than 3 seconds for most users to load on mobile
You will get more sales!
Latest posts by Peter Peng
(see all)