grown via eCommerce development
Greater Toronto Area eCommerce Developers
Case Studies
Real results with proof of work. Detailed processes and strategies for eCommerce success.
We're a top GTA and Toronto area eCommerce agency focused on building partnerships with experienced businesses and brands.  We got our start in the early days of Apple, building custom iPad apps for enterprises like Emco Corporation, Empack Straytech, and the City of Toronto. 
Proud of our local community, we later decided to focus on helping established businesses in the GTA such as Newmarket's Rangeviewsports, Scarborough's Onelifemeals, Demenz and Toronto's Lashgod.
Brick and Modem
There is a lack of cohesive software to help small brick and mortar stores to leverage eCommerce to scale up.  The Shopify App Store and WooCommerce Plugin Store has become a minefield of software with many IT issues to fix.  Skip the headache and use our systems which are suited for high volume (2-15 orders per hr) and high risk (infinite skus, guns, adult industry).
History of Sales
Established in 2016, we're backed by a team who built their own 6 figure Shopify store.  Then went on to drive $1,000,000 per year in affiliate sales for our top eCommerce partner.  We know online sales.
DESIGN
Our talented team of designers creates the most beautiful, functional, and device-responsive e-commerce websites that will transform your business and boost your sales. We have many years of experience in this field so you can be sure to get an elegant site tailored specifically for what makes your business unique!
BUILD
E-commerce platforms including WooCommerce and Shopify Plus have great features like built-in SEO tools, cross-browser support, and much more to meet your business needs in an efficient and effective manner. Our team of e-commerce professionals can develop a customized website for you or integrate it with another store on the site so it looks seamless!
OPTIMIZE
We will analyze every aspect of technology and marketing for your business. This includes site speed and operations issues all way down to ad performance and complex SEO strategies. The team also has experience on mobile UX and search term optimization, automation, 3rd-party integrations, and more.
SUPPORT
Our Executives are known for being one of the most efficient and dedicated teams in providing on-time services. The troubleshooting involves fixing bugs, visual issues, and diving into fresh upgrades!
Our team will always have your back with their speedy responses that get things done fast without sacrificing quality results!
PLATFORM MIGRATION
Platform migration is always a challenge for developers. It can be difficult to keep track of all the changes and ensure that the new platform is compatible with all the existing code. Our developers can help in platform migration by carefully planning the migration process and testing the new platform thoroughly. They create detailed documentation that outlines all the changes that have been made. By taking these steps, developers can help to ensure a successful platform migration.
MOBILE APP DEVELOPMENT

We are Canada's most trusted mobile app development company, with an experienced team that builds secure and scalable apps. We dream up your business goals to create innovative solutions which deliver unparalleled results in line with them! Our talented developers build robust experiences for smartphones and tablets alike. When searching out reliable technology partners capable of developing mobile/web applications feel free to find us: Nordic99
AD IMPROVEMENTS

There are a number of ways that ad improvements can be made. For one, ads can be better targeted to the audience they are trying to reach. Our team can help you with segmenting audiences based on factors like age, gender, location, and interests. Additionally, ads designed by us are more visually appealing and eye-catching. Nordic99 can help you boost sales and grow your business by helping you improve your ads in no time.
IN PERSON TRAINING

At Nordic99, we provide more than just online training courses. We also offer In-Person Training for those who want to learn in a more hands-on environment. Our In-Person Training courses are led by experienced professionals who are passionate about their craft. And they're designed to be engaging and relevant, so you can immediately apply what you've learned to your job. Whether you're looking to learn new skills or hone existing ones, our In-Person Training courses are a great option.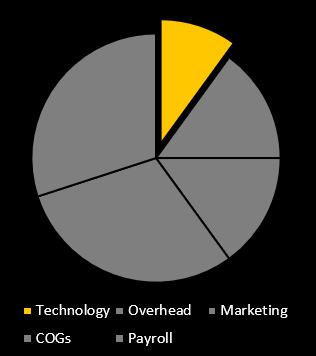 Only constant and deliberate improvements in operations, marketing and customer service can steadily grow the top line.  Success is not built in one project, and thus we recommend the following for growing business:
eCommerce Development for Over 1000 SKUS

5% of Gross Margin

Rough minimum recommendation for high growing eCommerce brands, cost and time depending on scope

Custom Software Developement

10% of Gross Margin

Bare minimum recommendation for scalable and reliable software, depending on scope

North American Local IT support

$1200 USD/m

Premium support via direct lines
You Made It To The Bottom!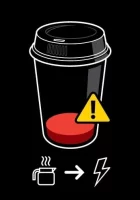 Ain't that somethin! Have a coffee, friend